Inevitably 2020 will be remembered worldwide as the year of Covid. More positively, though, it's also been a year when recognition of the scale and urgency of the threat of climate change has grown more widely and quickly than ever before.
What's more the election of Joe Biden as US President means that the world's largest economy will now rejoin the race to cut greenhouse gas emissions after four wasted years under his climate denying predecessor.
The good news is that, unlike some of his more radical Democrat supporters in the US Congress, President-elect Biden accepts nuclear power as part of the route to net zero. It may also offer a rare chance of bi-partisan cooperation in the Senate. Petroleum Economist recently described nuclear energy policy as his "best opportunity to make immediate strides towards net zero".
So as 2021 dawns some real glimmers of hope appear. On the other side of the Atlantic the UK's recent Energy White Paper contains a more explicit declaration of support for nuclear than any other British government document published in this century.
Elsewhere Rosatom's impressive technical progress and growing export sales both continue while China maintains its substantial domestic construction programme. Yet despite these encouraging signs from different parts of the world some familiar challenges remain. 
Prominent among these is cost. The tendency of enthusiastic advocates for renewable energy to ignore the system costs which rise sharply as dependence on intermittent sources of energy increases distorts many superficial headline comparisons between the relative cost of nuclear, wind and solar.
It is essential that nuclear makes more progress in cutting the cost of new build. A helpful New Year resolution for governments and industry alike would be to work together to agree how today's historically low interest rates can be exploited to unleash a wave of investment in new nuclear capacity.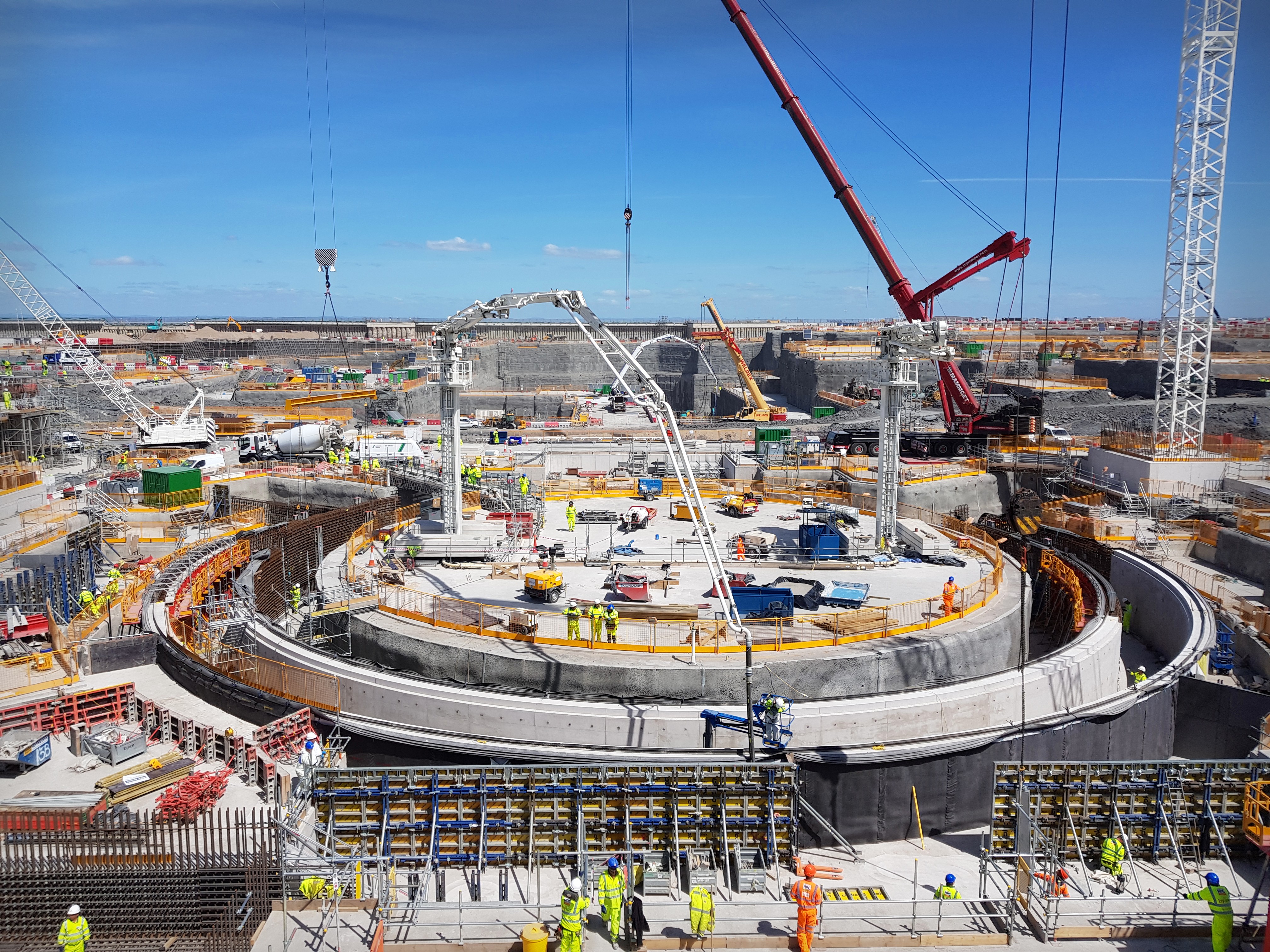 Hinkley Point C Nuclear Power Station, EDF Energy
The high capital costs and long construction times involved in building nuclear plants mean that nuclear has more to gain from doing this than almost any other industry. Seizing this unique opportunity to borrow long term at close to zero or even negative real interest rates could transform the prospects for nuclear.
Secondly we hosted a series of webinars at which presenters from around the globe gave their views on a range of topical issues and answered live questions from audiences in many different countries. Two of these webinars were particularly well attended. 
The first was on small and advanced modular reactors. This is an exciting area with tremendous potential. Nevertheless some years will unavoidably elapse before they provide a meaningful increase in global generation capacity so they are not yet a substitute for either life extensions or investment in large plants.
The second explored the synergy of the hydrogen economy - increasingly a focus of much investor attention - and nuclear energy. This highlighted the valuable role which nuclear-produced hydrogen can play in accelerating widespread hydrogen deployment.
So NNWI looks forward to 2021 with hope. We passionately believe that nuclear power is an essential part of the global solution to climate change. We are convinced that its ability to produce very low carbon electricity efficiently and reliably from very small amounts of land with a closed fuel cycle and creating stable well paid jobs in the process has never been more important. 
We invite all our supporters and readers of this blog to keep in touch and join us in helping secure recognition of the benefits which the nuclear energy industry delivers for the human species.