On a perfect late autumn day last week the view across the Thames towards the Tower of London from the top floor of Norton Rose Fulbright's office was spectacular. Inside, at the New Nuclear Watch Institute Forum 2019, the audience had industry experts to debate with and a screen full of pictures, charts and tables to look at.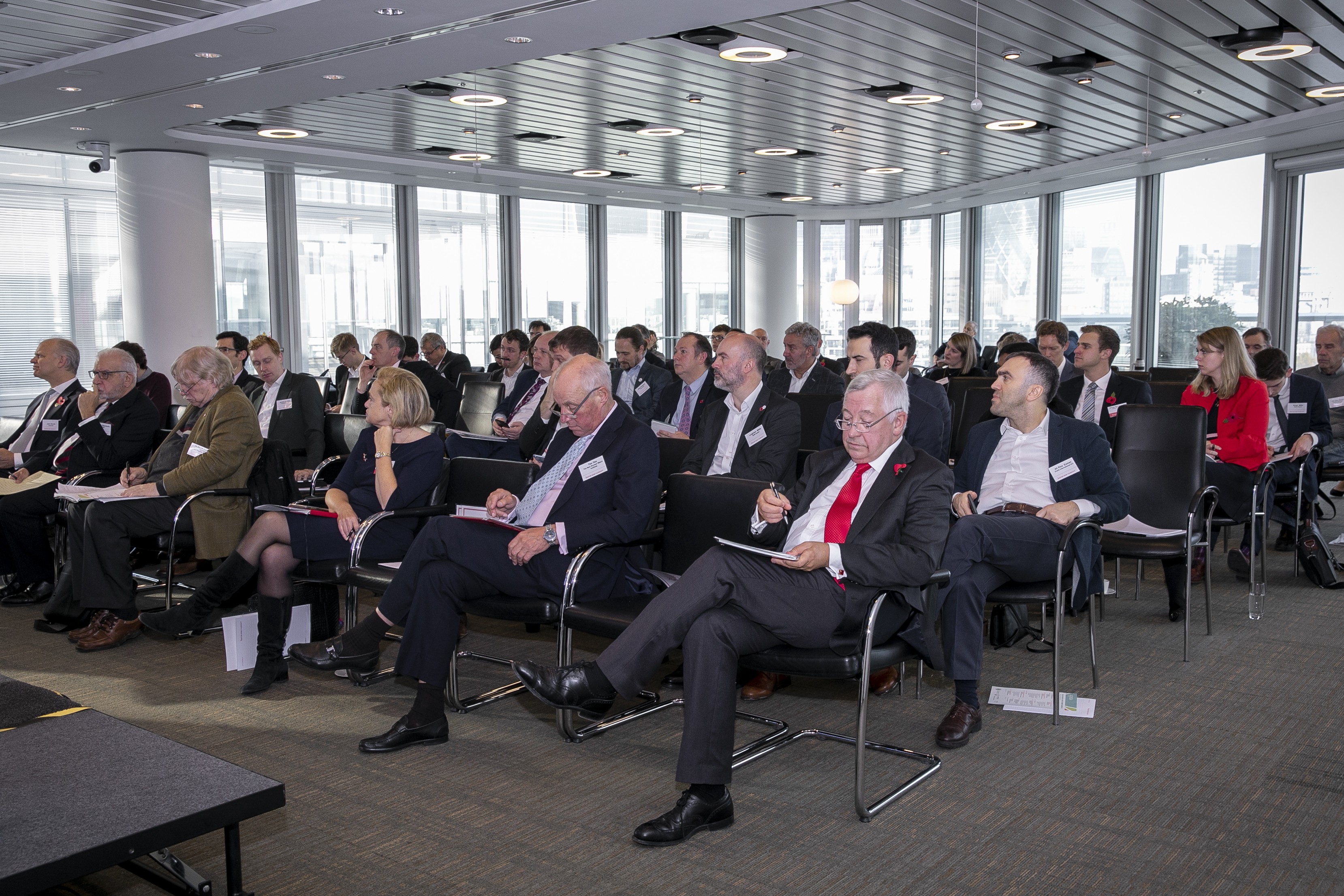 NNWI Forum 2019, 6 November
Alternatively, in the unlikely event that anyone's attention wandered, they could turn round and gaze out of the window behind them at the City skyline bathed soothingly in sunshine.
The Forum brought together speakers and panellists from five EU member states as well as from further afield. The topic, "Nuclear Energy as part of Europe's energy mix", excited lively discussion throughout the day.
One strong theme was the concern that the nuclear industry must make its voice heard beyond the energy community. Our vision of the crucial role which nuclear can play in providing clean, safe and cheap electricity to tackle the increasingly urgent challenge of climate change needs to be communicated persuasively to both governments and members of the public alike.
Another striking aspect was the confidence expressed by the wide range of nuclear professionals taking part both in the industry's ability to rise to this challenge and in the progress it is making on many fronts.
New faces now fill the top jobs in the EU institutions. Here in the UK an election is taking place. But even as the cast of characters changes the fundamental problems which have to be addressed remain.
For me one of the Forum's most encouraging messages was how the academic world, the NGOs, the trade unions and the top management of the leading nuclear energy companies are united in their optimism about the industry's future.
This Forum was the first international conference which NNWI has organised. I am extremely grateful to everyone who participated in it and for the helpful feedback which we have received.
This is helping us to develop our programme for 2020, in which I hope you will all take part. Thank you very much for your support so far. We will be in touch again in the New Year.