The New Nuclear Watch Institute (NNWI) is pleased to announce an opening of a representative office in Central Asia, led by the Advisory Board Chairman Baurzhan Ibrayev.
NNWI has influenced attitudes towards nuclear energy in Europe and is expanding into Central Asia because of the region's strategic importance. "Pressure on countries like Kazakhstan, which currently depend on fossil fuels, to switch to low carbon energy sources will soon intensify," says Tim Yeo, NNWI's Chairman.
"Nuclear power is secure, zero carbon and, if developed at scale, cheap. Now is the time for Kazakhstan to build new nuclear capacity. Tighter and more transparent regulation has made nuclear the most tightly regulated part of the energy industry and will prevent any repetition of the mistakes of the Soviet era. The public can be confident about the safety of nuclear." adds Tim Yeo.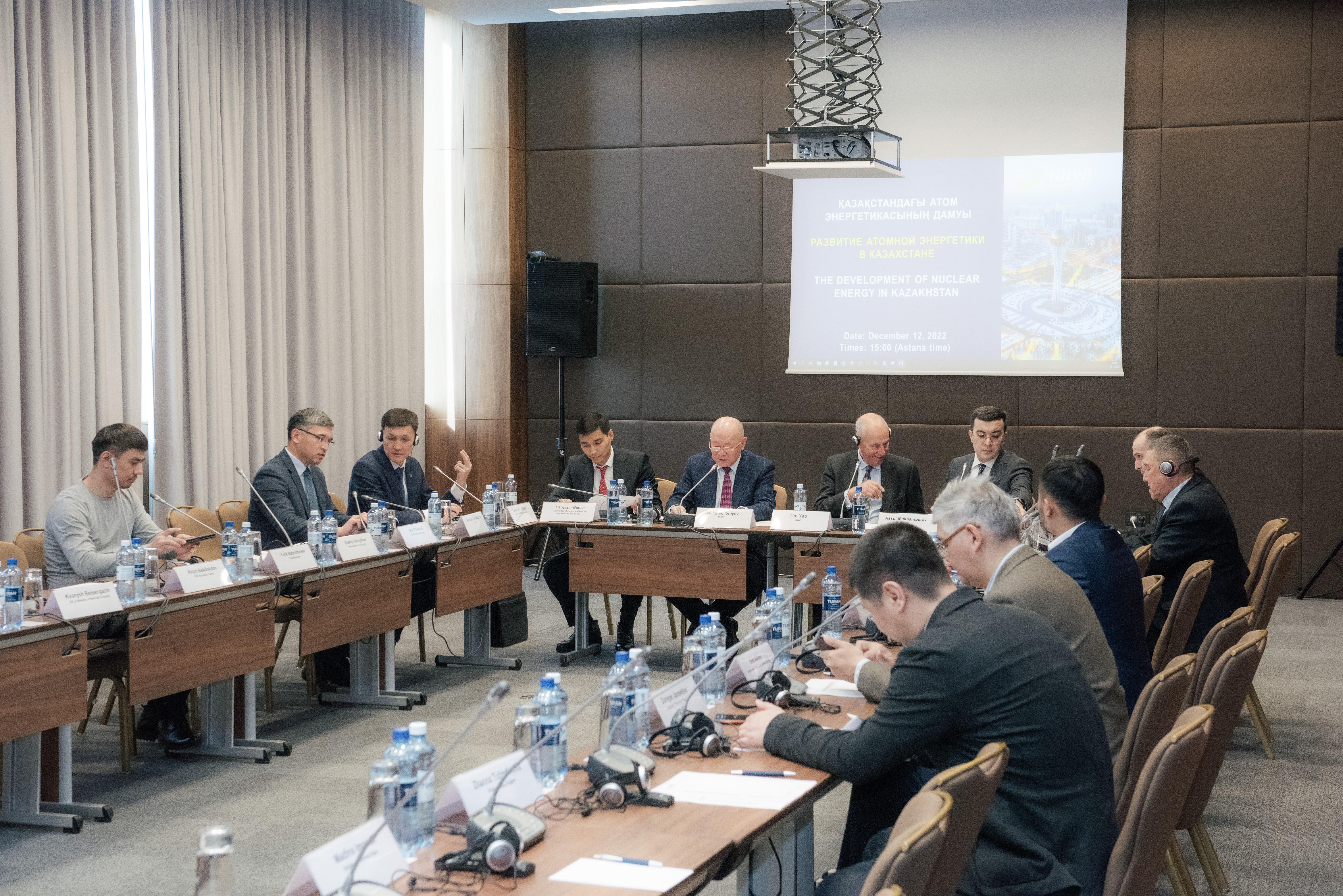 NNWI roundtable in Astana, 12 December 2022
On this occasion, NNWI held a roundtable event on 12 December 2022 with local experts in Astana, Kazakhstan. During the roundtable, Kazakh experts discussed the region's prospects for nuclear power plant construction, regulatory framework, safety and transparency aspects, as well as the safe use of non-energy applications of nuclear technologies.
According to Samruk-Kazyna, the Kazakh Wealth Fund and a joint stock company, international consortium for the construction of nuclear power plants in the region will be announced in early 2023.
Asset Makhanbetov of the Kazakhstan Nuclear Power Plants LLP (KNPP), Samruk-Kazyna subsidiary, mentioned that Korea, France, and Russia are likely to participate in the first Kazakh nuclear plant construction.
NNWI believes this region has the potential to become a major nuclear hub and by widening the geographical focus of NNWI's work to include Central Asia we aim to help facilitate this.